OCEAN CRUISING CLUB
Reciprocal agreements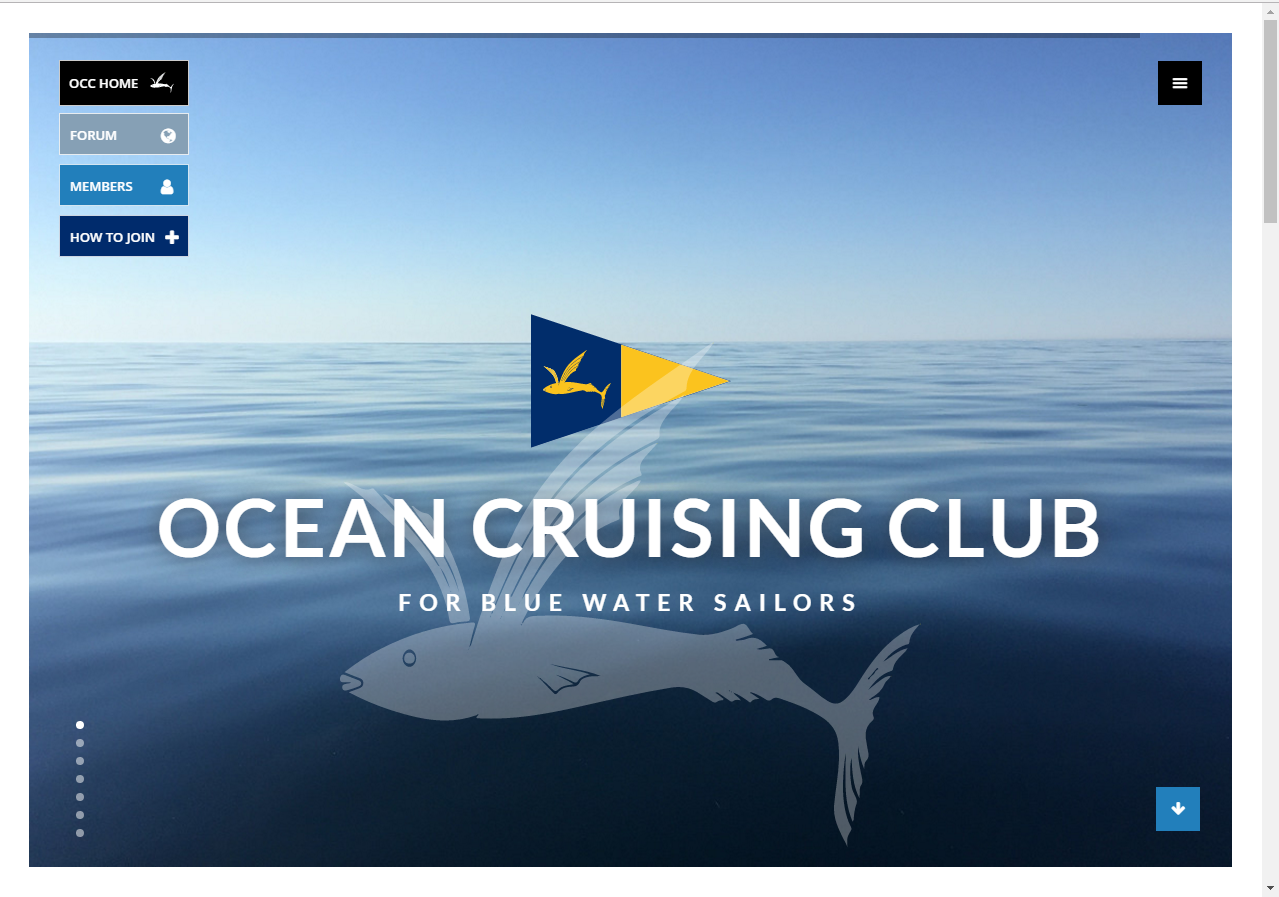 Members of Ocean Cruising Club are most than welcome at MRCYB. We offer them a 25% discount for mooring, for a maximum of 30 days (for 7 consecutive days maximum), after showing their member cards. In addition, they can get some discounts in our merchandising products.
Westbourne House, 4
Vicarage Hill, Dartmouth
Devon, TQ6 9EW
To be a part of the Ocean Crusing Club is to be a part of a group of people who have said 'yes' to adventure and who will welcome you if you choose to do the same. The sole qualification for being accepted as a membership, entails stepping aboard a boat and making a continuous ocean passage of at least 1000 nautical miles, in a vessel not more than 70 feet overall length. The Ocean Cruising Club has the main purpose of promoting offshore sailing in small vessels and, their members understand that sea means depending on their abilities and being subjected to the vagaries of nature. With more than 200 port officers in different countries and, Regional commodores covering very different areas, the OCC has origin ports around the world and, broad range agenda of activities in the local area.