J80 Class Winter League 2017
11-01-2017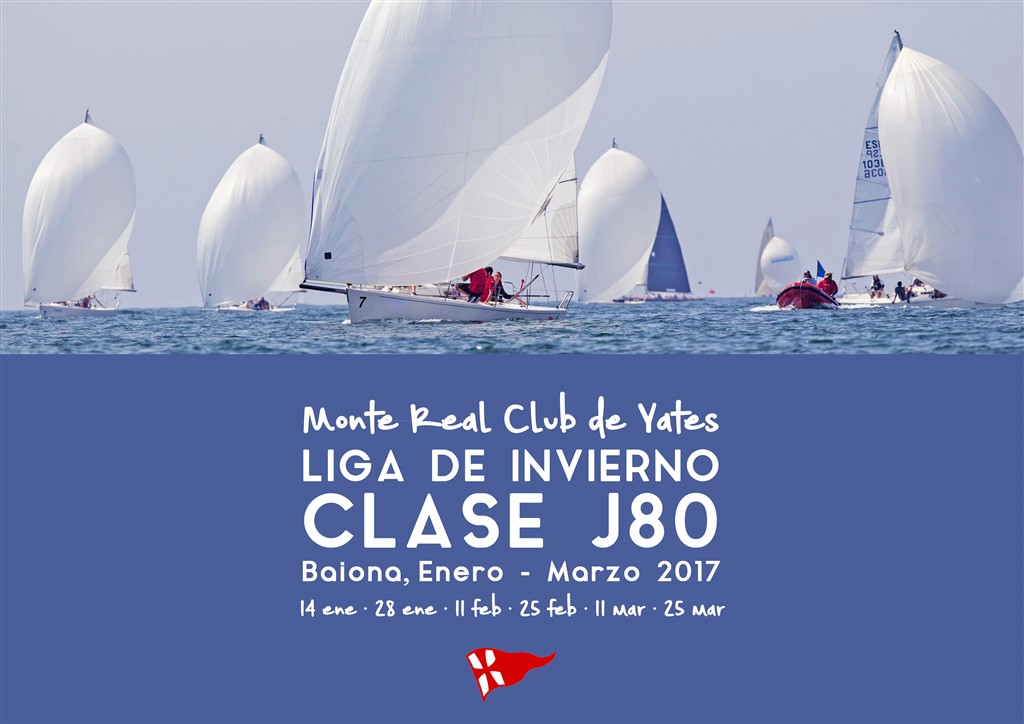 The Monte Real Club de Yates inaugurates its 2017 regatta calendar with the celebration of the J80 Class Winter League , a competition organized exclusively for this class of boats.
The championship will include 6 days of tests in the Bay of Baiona. The first will be on Saturday, January 14 , to continue with 5 more days on January 28 , February 11 and 25 and March 11 and 25 , starting at three in the afternoon. On each of these days the boats will compete in a maximum of three heats and the classification will be done in real time.
To make the J80 class known to more sailors, the committee will allow the inclusion of a fifth crew member , who will sail only as an observer. You must stand behind the skipper and you will not be able to participate in the maneuvers.
In the previous edition of the J80 Class Winter League, held in 2016, Miudo was the winner, skippered by Francisca Barros and with Joao Cuinha, Rita Rocha, Afonso Leite and Nuno Bajanca completing the crew.