INFINITUS RENT TROPHY J80 CLASS WINTER LEAGUE
13-01-2018
Infinitus Rent Trophy J80 Class Winter League
January 13 and 27, February 10 and 24, March 10 and 24
Bay of Baiona (Ría de Vigo)
The J80 Class Winter League of the Monte Real Club de Yates is the competition that opens the 2018 regatta season in Baiona. It will be held over six days during the months of January, February and March. Exclusively, J80 class sailboats will compete in it, monotypes that Monte Real has been promoting for several years through the acquisition of new boats by its partners and its inclusion as a class in all the competitions it organizes.
The J80 Class Winter League of 2018 is sponsored by INFINITUS RENT , a company born from the union of four technological renting marketing companies in Spain. With more than 7 years of experience in the sector and an annual turnover of around 12 Million Euros, they have evolved to finance the most profitable operations with less risk through INFINITUS RENT . Thanks to the experience of the companies promoting the project within the field of technological leasing in Spain, as well as the solidity of the promoting companies, a great opportunity is presented for investors who want to obtain optimal profitability in the medium term.

If you want more information about this or other regattas of the Monte Real Yacht Club, you can call us at 986 385 000 or write us an email at secretaria@mrcyb.com
In the previous edition of the J80 Class Winter League, Javier de la Gándara's Okofen was the winner. With his usual crew, made up of Diego Fernández, Jaime de la Gándara and Hugo Ferreiro, De la Gándara sentenced a competition in which he remained the leader from the beginning. He signed fourteen first places and two seconds in the sixteen contested races, leaving the rest of the competitors with hardly any chance.
The Portuguese Miudo, in which Francisca Barros and Afonso Leite alternated at the cane, won the victory, after a tough competition with Javier de la Gándara's Okofen, who finally came third. Second place went to Miguel Lago's Virazón.
OTHER REGATTAS AND EVENTS OF THE MRCYB IN 2018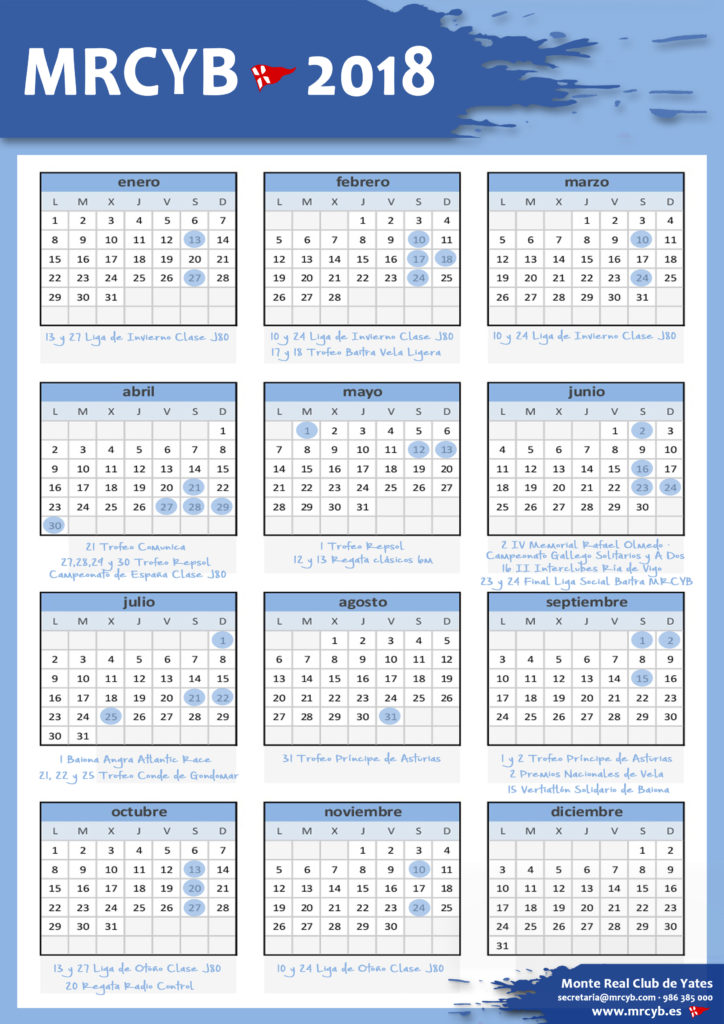 More information: